"Progress is striving for more, challenging our current way of thinking by shifting to becoming more proactive."
Our vision at Core A.I.M.™ is to create an educational resource connecting coaches with the clinic. We are a resource for enhancing professional development in the sports science community. As coaches work the front line of an athlete's career and development, opening up communication for collaboration around athlete development will enhance athletes' experiences and performance.
Physiotherapists help people move to the best of their ability. Trained in movement education, part of the identity of a physiotherapist lies in teaching people how to move optimally. Our goal at Core A.I.M.™ is to create a paradigm shift. Forward thinking needs to shift the current reactive paradigm to a more proactive approach and thus connect physiotherapy knowledge of movement foundations with the technical skills of coaching in the early grassroots period of our younger athletes.
Sports medicine is currently in a position of reacting to injuries. We can change our position from reactive to proactive by connecting with coaches and athletes prior to the development of dysfunction and injury.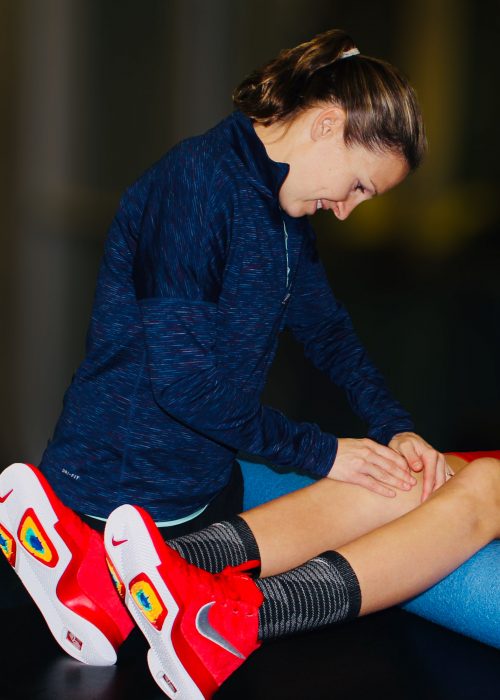 Dani Langford is a physiotherapist who graduated with a Masters in Physiotherapy from Curtin University in 2008. She is CSCS certified and Pilates certified which are important tools she utilizes in her practice.
Having been a high level athlete, Dani naturally gravitated to working with committed, young athletes. Athletes whose goals are to grow into the best athlete they can be. From her journey as an athlete, a coach, and now physiotherapist; she sees a incredible need and benefit to opening the doors for communication. Starting dialogue to develop common language can stimulate integration around athlete development. There is a necessity from the get go in an athlete's career that everyone is efficient by being connected to common goals: of understanding best practice around athlete optimization, of fun for intrinsically driven motivation, and creating proper movement foundations when developing sport fundamentals early on. Each are key to the longevity of an athlete's career.
As a physiotherapist she is often put in a reactive role of helping people return to sport. She loves working with athletes to help them return even stronger and more connected to their life  passion. But she admits a frustration of being reactive vs proactive. She has a desire for change by positioning sport medicine practitioners earlier into the athlete's development. Setting foundations, monitoring and supporting the growing athlete. She believes that the important foundations for optimization of movement can and should be integrated early in an athlete's development. Connecting and empowering the coaches and athletes around movement patterning and sequencing prior to injury can optimize athletes careers. Athletes of all ages and levels are dynamic and in a constant state of change/evolution which requires support and integration for all involved both early and during an athlete's career.
From Dani's experience working with professional athletes in a variety of sports, she understands that no matter what the level; professional athlete or developing youth, her principles and foundations always start the same. Experience has taught her that professional, recreational, master and youth athlete all need to consistently return back to the foundational movement. Therefore she is a firm believer of building youth athletes into efficient movers when they are first learning to move in their sport. Pairing learning of movement and learning a sport work together for sound habit development.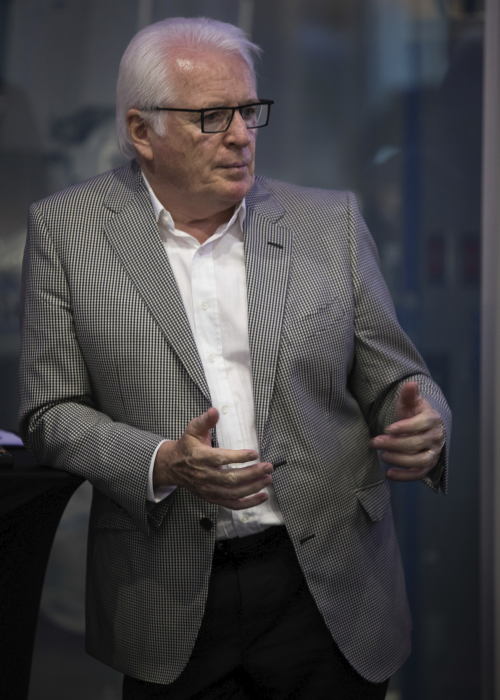 Physiotherapist, Head of Sports Medicine & Assistant Coach for the Toronto Raptors
Alex McKechnie came to Canada in 1974.  Forty-five years later Alex has created an incredible impact and legacy in the International Sports Community.  From starting in Burnaby B.C. at Simon Fraser University as well as at his owning and running his own clinic on Hastings for 20 years, he has reached the pinnacle of his profession with an array of accomplishments along the way.  Alex is an entrepreneur having invented the Torsion Board (now known as the Core board) and the Core X.
Throughout his career, Alex has worked with athletes of all abilities and ages across all sports having worked with NHL, MLB, the Premier soccer league, and PGA athletes.  He has been working in the NBA for the last 20 years, starting with the L.A. Lakers, where he won 5 NBA championships and has now been in Toronto with the Raptors for 8 years where he is the Head of Sports Medicine as well as an Assistant Coach. It is in Toronto where he has won his 6th ring as the 2019 NBA champions.
Alex is known and admired for his ability to support, motivate and understand athletes during their rehab journeys.  His knowledge and expertise around the economy of movement and sequencing of motor patterning is an integral part of this journey and his accomplishments as a physiotherapist.
Through combining his knowledge, his mentoring, and his expertise of integrative athletic movement, he believes in education and empowering coaches, medical /training staff, and athletes to enhance performance. He has been rewarded with an induction into the BC Sports Hall of Fame as a builder.